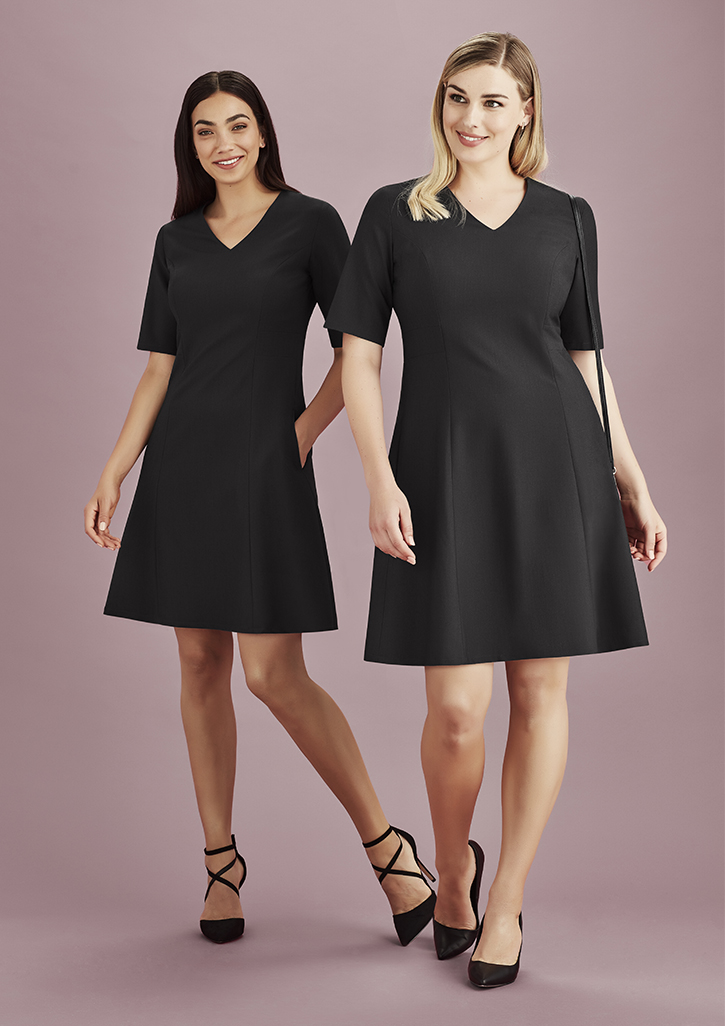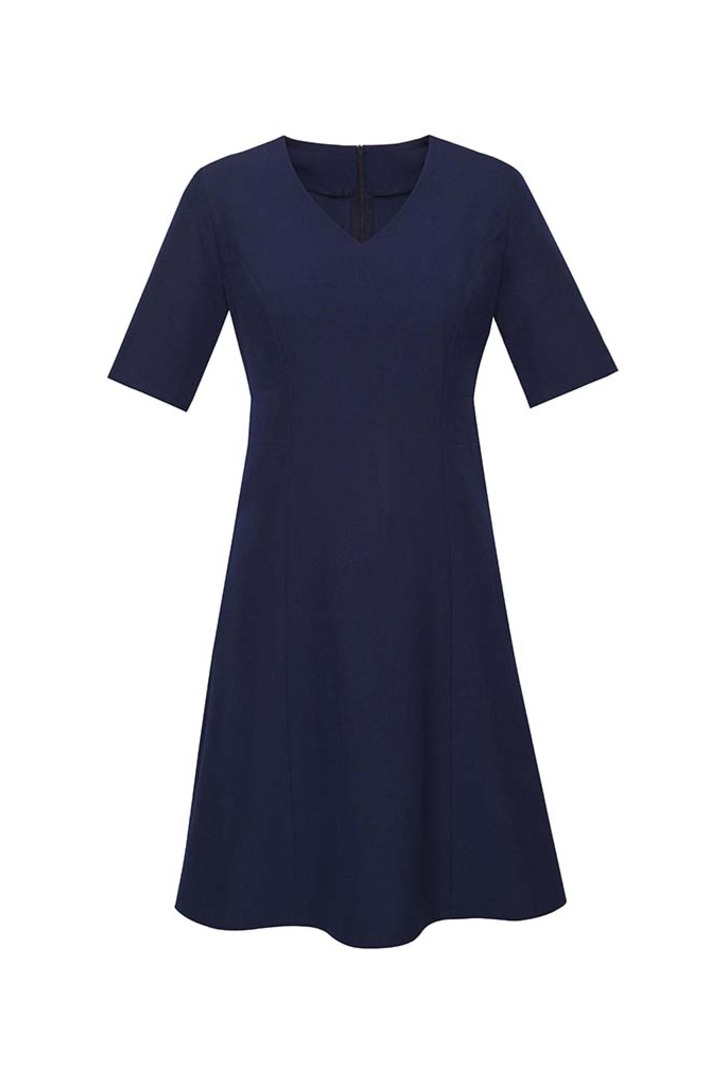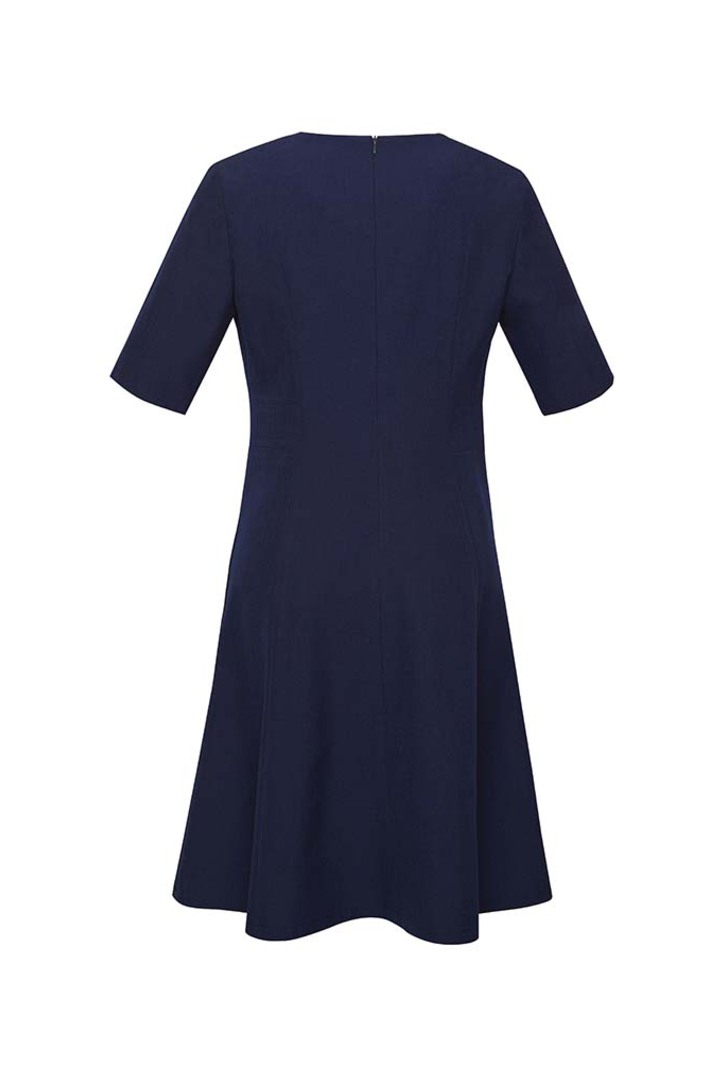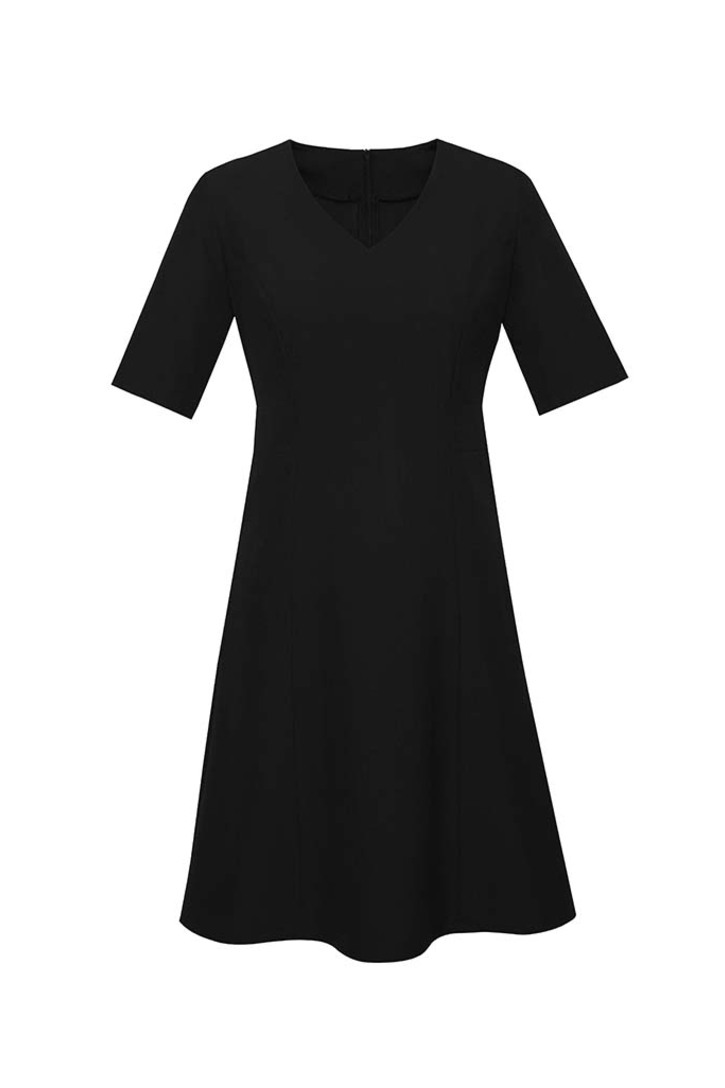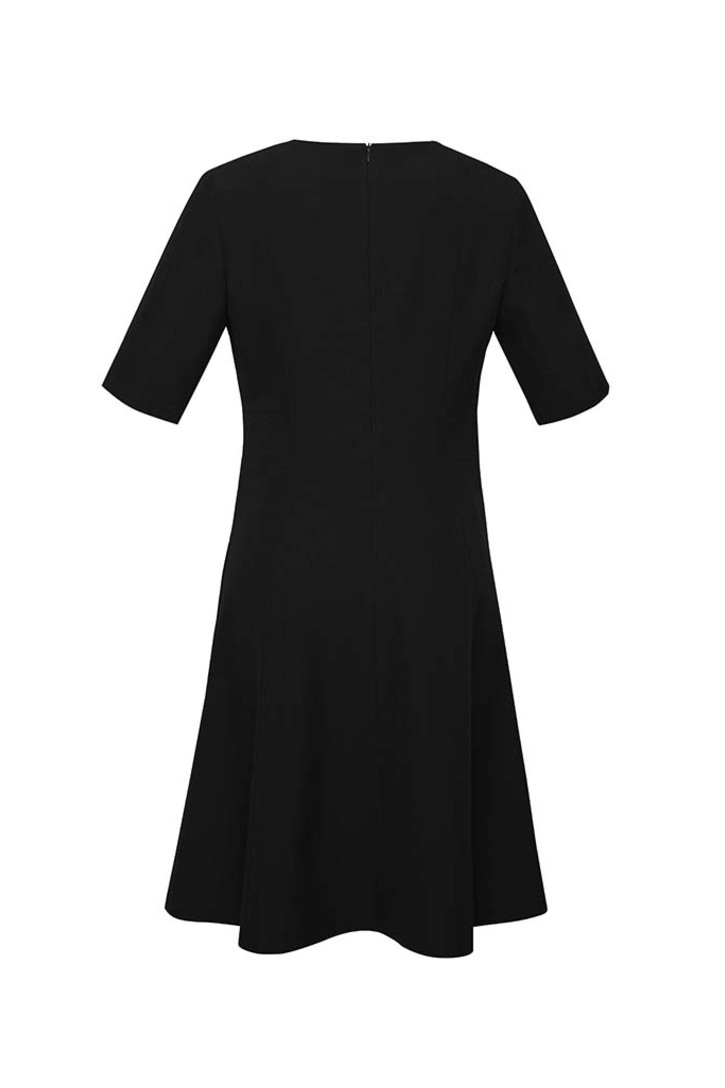 Womens Siena Extended Short Sleeve Dress
Designed to flatter most body shapes with a slight A-line cut. Back hidden zip opening, side pockets, and no lining for transeasonal dressing.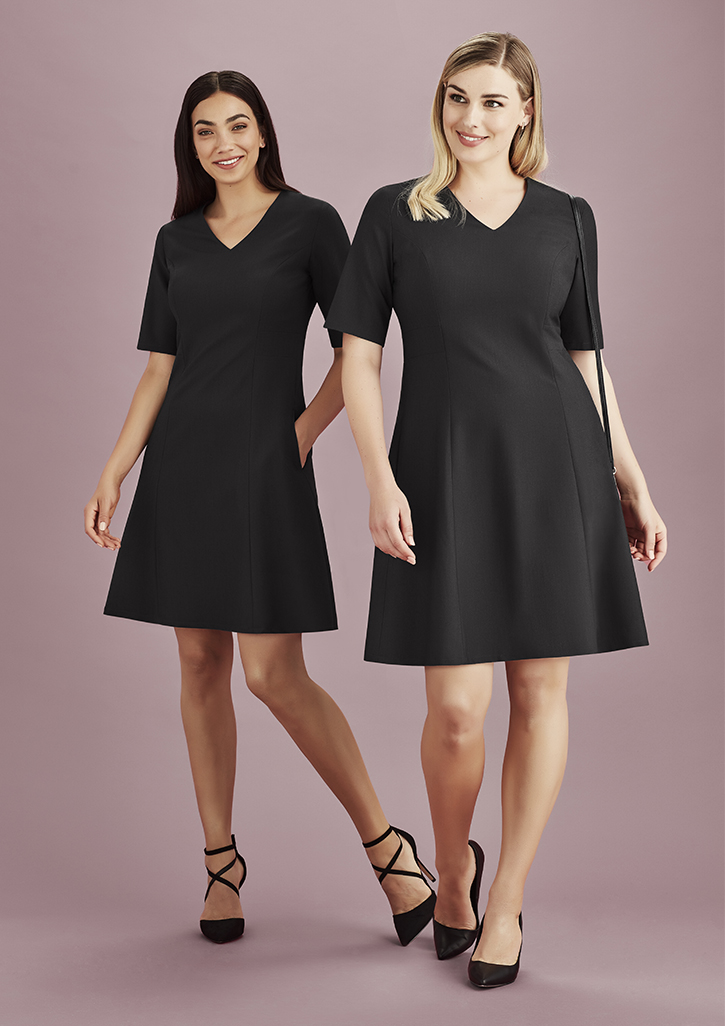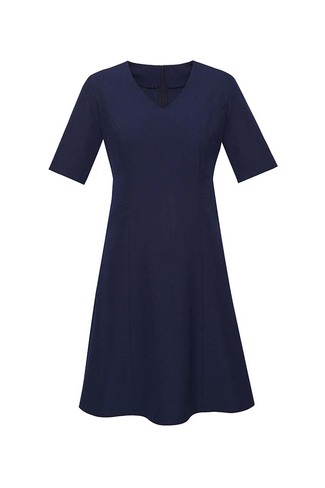 Marine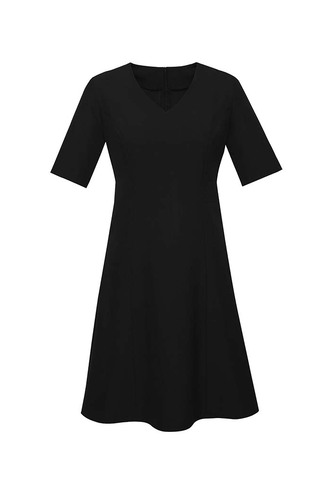 Black
Fabric Find out more
79% Polyester 17% Viscose 4% Elastane.
A lightweight easy care fabric that is soft, and durable. Contains stretch for comfort and Viscose for breathability. Suitable for both functional and corporate roles.
Sizes
4 - 20 (AUS/NZ)
Garment Measurement
| RD974L | 4 | 6 | 8 | 10 | 12 | 14 | 16 | 18 | 20 |
| --- | --- | --- | --- | --- | --- | --- | --- | --- | --- |
| Half Bust (cm) | 40.8 | 42 | 44.5 | 47 | 49.5 | 52 | 54.5 | 58 | 60.5 |
| Half Waist (cm) | 35.3 | 36.5 | 39 | 41.5 | 44 | 46.5 | 49 | 52.5 | 55 |
| Half Hip (cm) | 46.8 | 48 | 50.5 | 53 | 55.5 | 58 | 60.5 | 64 | 66.5 |