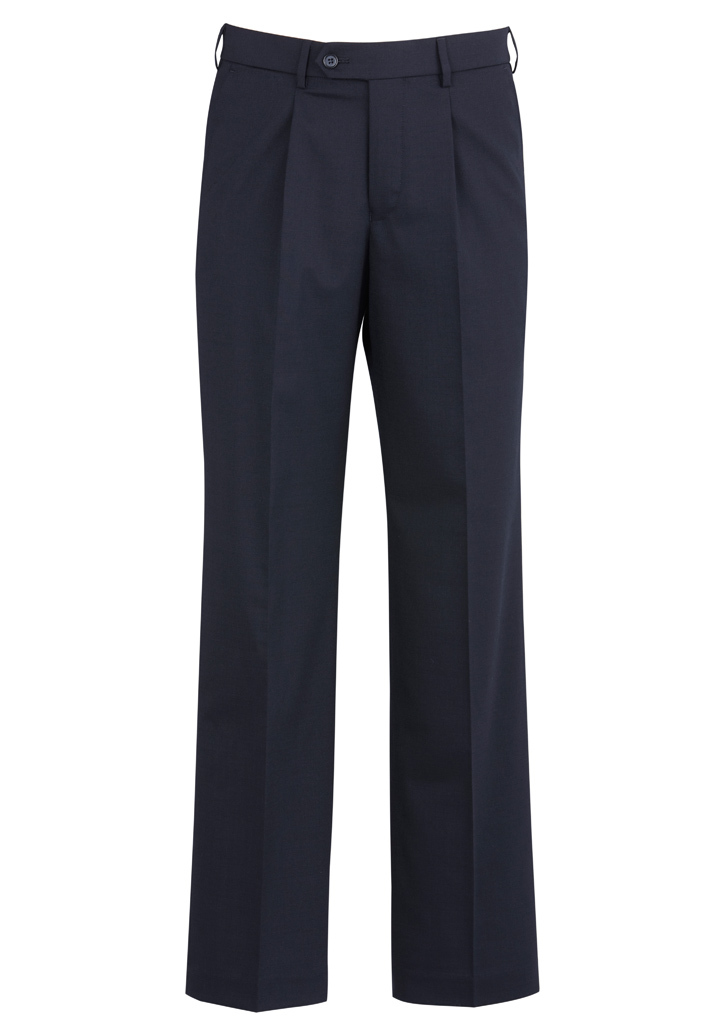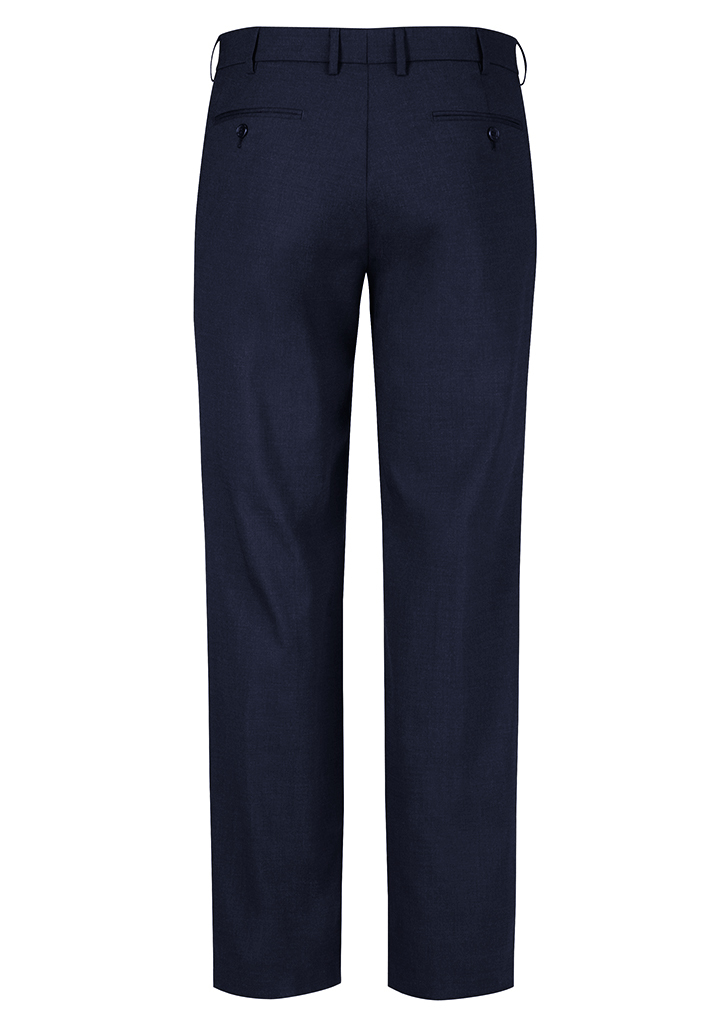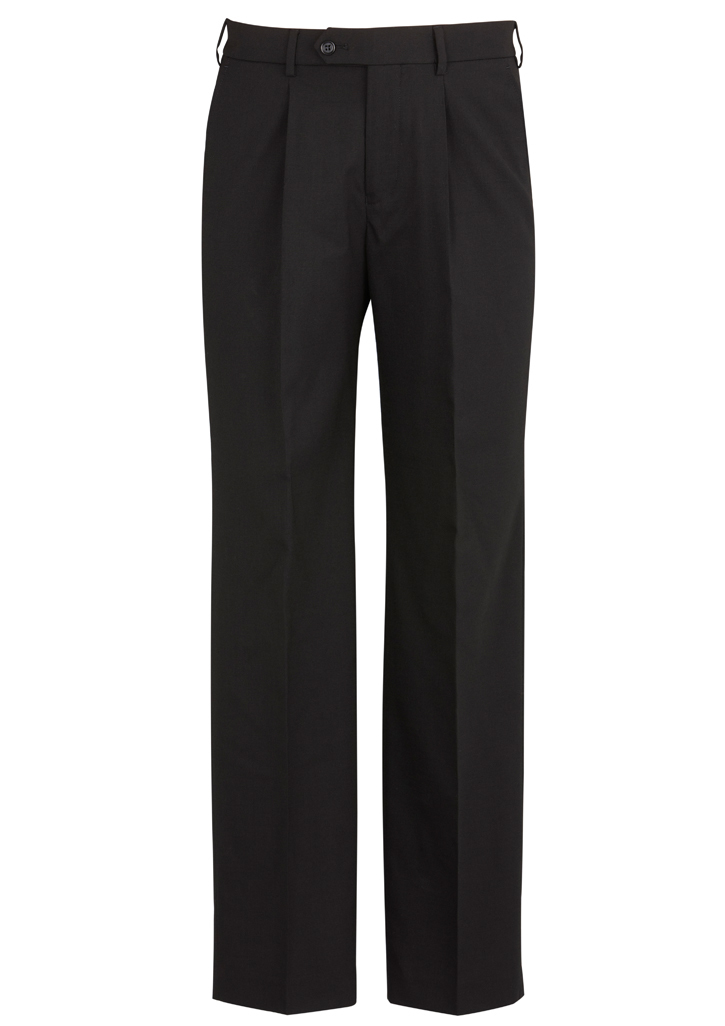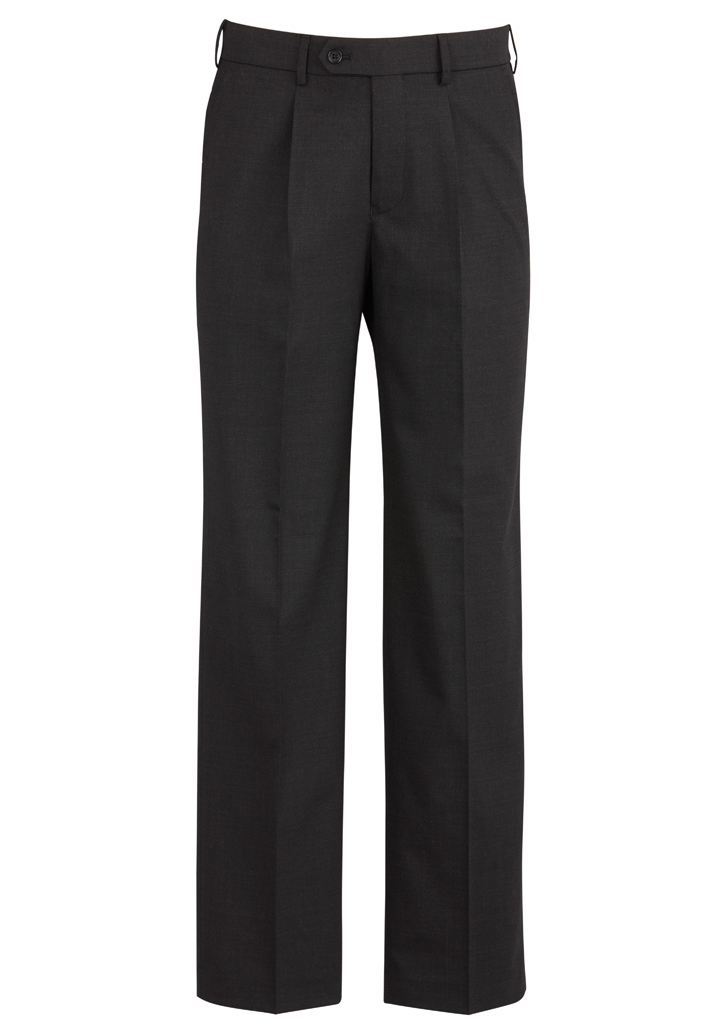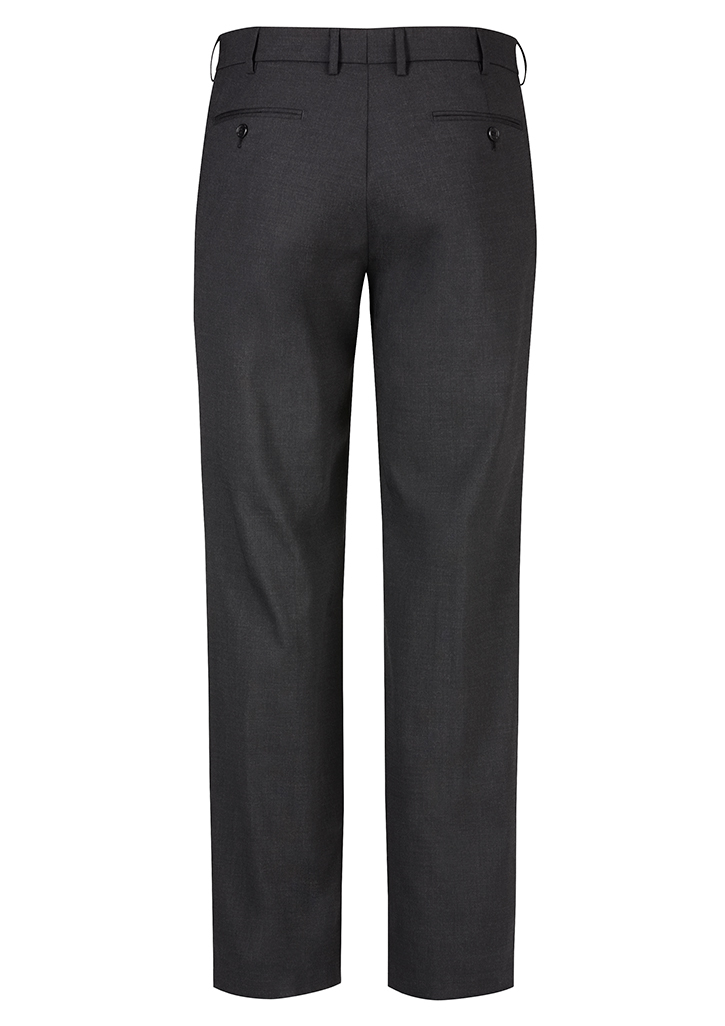 Mens One Pleat Pant Regular
74011R
Small front pleats, straight through the leg. Waistband with stretch fusing. Internal security pocket on right front pocket, and two rear pockets.
Model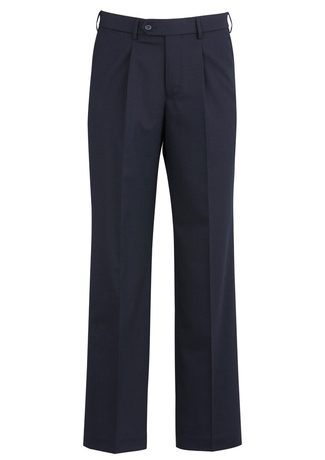 Navy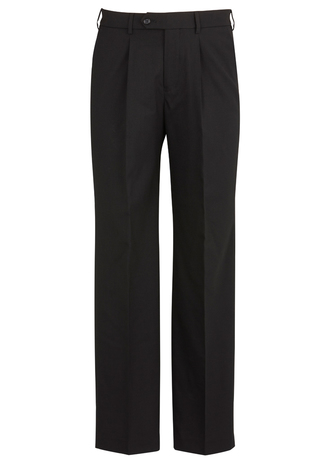 Black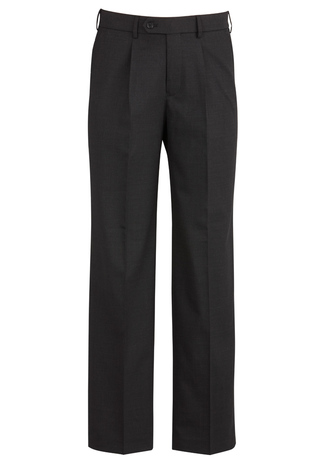 Charcoal
Fabric Find out more
COMFORT WOOL STRETCH
55% Polyester 43% Wool 2% Elastane
Premium wool blend suiting with polyester for durability. With the added stretch and comfort of Elastane.
Sizes
72R - 122R (AUS/NZ)
28R - 48R (CA/US)
Garment Measurement
| 74011R | 72R | 77R | 82R | 87R | 92R | 97R | 102R | 107R | 112R | 117R | 122R |
| --- | --- | --- | --- | --- | --- | --- | --- | --- | --- | --- | --- |
| Half Waist (cm) | 36 | 38.5 | 41 | 43.5 | 46 | 48.5 | 51 | 53.5 | 56 | 58.5 | 61 |